---
-----------------------
15 PLUS YEARS OF EXPERIENCE
We turn moments into memories!
------------------------
---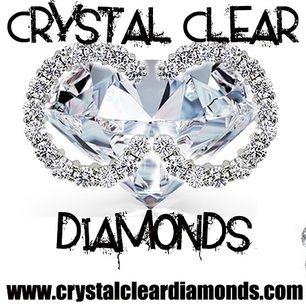 CRYSTAL CLEAR DIAMONDS:
Crystal Clear Diamonds was founded in Chicago, Illinois in 2010 on a simple premise: shopping for quality diamond jewelry shouldn't be a mystery or a maze. We work hard to simplify the buying process, empower and educate our customers and, ultimately help them make a purchase they will cherish for a lifetime
We specialize in low-end to high-end fine diamond jewelry and diamond watch designs. We are proud to introduce our large selection of diamond jewelry with round diamonds and princess cut diamonds set in invisible setting in 10K, 14K, 18K white gold, yellow gold and pink gold (also called rose gold or red gold), sterling silver or Platinum. We strive for the highest degree of customer satisfaction by offering quality merchandise, the amazing selection and prices and one of the leading customer service departments in the jewelry industry with 24/7 customer support.

---
---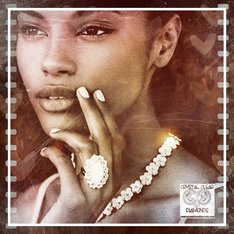 OUR EXPERIENCE:
Our staff's 15 plus year experience in manufacturing and wholesale of fine diamond jewelry, vast knowledge of workmanship and consumer needs has helped us to develop a fine line of diamond jewelry including men's and women's diamond rings, diamond earrings, diamond pendants, diamond bracelets, diamond bangles, diamond charms and diamond necklaces in white gold, yellow gold, rose gold , custom jewelry and we are constantly expanding. The Experience Quality. Enduring value. Respect for our customers. At Crystal Clear Diamonds we've built our company on these principles. You'll find expert help at every turn, the finest diamonds and jewelry in the world, and hassle-free shipping and returns. Every piece of our diamond jewelry meets strict minimum quality standards in color and clarity—right down to the smallest diamonds in a piece. We take it a step further, encouraging you to be part of the diamond selection and create your one of a kind piece.
---
---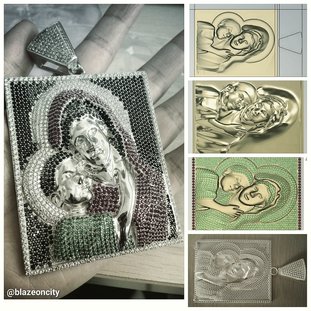 CUSTOM JEWELRY
:
Custom jewelry is all at once personal, unique, and special for the wearer. Whether you want a custom ring, pendant, bracelet, or necklace, Crystal Clear Diamonds has some of the finest jewelers in the diamond industry in-house to create your memorable piece. Send us a design of the kind of custom piece you'd like to be made, and let us create your unforgettable piece today.
With our without diamonds, custom pendants and custom jewelry is what we specialize in. If you create a custom diamond pendant with Crystal Clear Diamonds, you will soon come to understand what you are wearing is a carefully crafted work of art in a sea of generic diamond pendants. View our library of diamond pendants below and see for yourself.
Send us a detailed inquiry to sales@crystalcleardiamonds.com
---
---